Used Car Dealer Amarillo, TX | Find Your Dream Car at Villas Autos LLC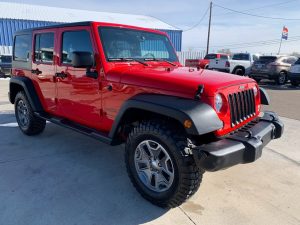 We are a trusted used car dealer in Amarillo, TX, offering top-quality pre-owned vehicles and exceptional customer service. Our goal is to provide our customers with an excellent car-buying experience, whether they are purchasing their first vehicle or upgrading to a newer model.
At Villas Autos LLC, we understand that purchasing a vehicle can be a daunting task, which is why our team is here to assist you every step of the way. We have a wide range of used cars, trucks, and SUVs available in our inventory, so you can find the perfect vehicle to fit your needs and budget. Our inventory is regularly updated to ensure that we always have a great selection of vehicles available.
Best Used Car Inventory in Amarillo, TX
Our inventory includes a variety of makes and models, including popular brands such as Ford, Chevrolet, Toyota, and Honda. We carefully inspect each vehicle in our inventory to ensure that it meets our high standards for quality and reliability. Whether you are looking for luxury cars, sedans, SUVs, or pickup trucks, we have a great selection of vehicles to choose from.
Auto Finance Near Amarillo, TX | Villas Auto Sales LLC
We also offer auto finance services to make the car-buying process even easier. Our team of vehicle finance experts is here to help you secure the best possible financing option for your vehicle purchase. We work with a variety of lenders to ensure that you get the best rate and terms available. We are here to make the process of financing your next vehicle as easy and hassle-free as possible. Our team of finance experts in Amarillo, TX, is dedicated to helping you get behind the wheel of your dream car, no matter your credit history.
Auto finance in Amarillo, TX, has never been easier. With our online application process, you can get pre-approved for financing from the comfort of your own home. Our application is secure and easy to use, and you can get a decision in minutes.
Whether you have good credit, bad credit, or no credit, we are here to help. We work with a network of lenders to find you the best financing options available. Our goal is to get you the lowest possible interest rate and monthly payment, so you can drive off the lot with confidence.
Find A Used Car Near Amarillo, Texas
Welcome to our car finder service, dedicated to helping you find your perfect used car in Amarillo, Texas. Our car finder service is designed to make your car-buying experience easy and stress-free. With our extensive used car inventory of used vehicles, you're sure to find the car of your dreams. Our car finder tool allows you to search for cars based on your preferences, such as make, model, price range, and more. Plus, our team of experts is here to provide you with personalized recommendations based on your needs and budget.
At our vehicle dealership in Amarillo, Texas, we believe that finding the right car should be an enjoyable experience. That's why we're committed to helping you every step of the way, from selecting the perfect vehicle to securing financing and driving off the lot. So why wait? Start your car search today with our easy-to-use car finder tool, and let us help you find the car of your dreams!
Contact Villas Auto Sales LLC, Car Dealer Near Amarillo, TX
If you have any questions or would like to schedule a test drive, please feel free to contact us. Our friendly and knowledgeable staff is always available to assist you with all of your car-buying needs. You can reach us by phone at (806) 418-8510 by filling out our online contact form, email, or by visiting our dealership in person.
At Villas Autos, we are committed to providing our customers with a hassle-free car-buying experience. We strive to build long-lasting relationships with our customers and to exceed their expectations.
Thank you for considering Villas Autos for your next vehicle purchase.